Hot Tapping/Line Stopping Fitting Free Quote
To get a free hot tap or line stop fitting quote please click the following image and download the easy to edit PDF form. Next, complete the required form details and save to your desktop. Lastly, submit this PDF using the contact form below and make sure you attach the file using the file upload feature which accepts PDFs only. You may also print, fax this completed form to 1-360-933-4248 or email. If you do not have Adobe Acrobat Reader click to download free app, install the app in order to edit the quick PDF.
Please give us 24 hours to reply with your free quote.
Request A Quote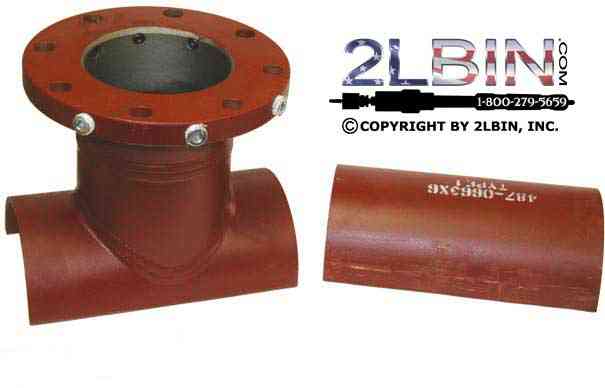 Tapping sleeves shall be the high strength type, made of a minimum material strength of ASTM 285 Grade C, ASTM A-36 Steel, or an equivalent. Flanged outlets shall be AWWA C207 Class D, ANSI 150 lb. drilling, recessed for tapping valve per MSS-SP60; outlets 2" – 12" rated for 175 PSI* maximum operating pressure. Tapping sleeve shall be furnished with corrosion resistant shop coat paint primer.
*Higher test and working pressure ratings available upon request. Series tapping sleeves are ANSI/NSF Standard 61, and Standard 61 Annex G Certified. Series tapping sleeves meet MSS-SP124 and ANSI/AWWA standard C223 fabricated steel, and stainless steel tapping sleeves, as applicable.
Material Specification: Weld-on tapping outlet and the weld-on tapping sleeve body: ASTM 283 Grade C, ASTM 285 Grade C, ASTM A-36 Steel or an equivalent. Flange: AWWA C207 Class D, ANSI 150 lb. Drilling, recessed for tapping valve per MSS-SP60. Optional flanges available upon request. Finish: Heavy coat of corrosion resistant shop coat primer. Service Rating: 2" to 12" Outlets: 175 PSI. Higher service rating available for specific applications and sizes.
Custom built weld-on fittings are available in a variety of designs to suit the application and end user needs. Contact JCM for specific submittal information.

Other designs offered by JCM, price on application
Leave us a Facebook Comment